So what has bodacious wine with a conscience achieved so far?
Posted by Dominic Doherty on
So what has bodacious wine with a conscience achieved so far?
We embarked on our endeavour to bring bodacious bottles of outstanding vino to you with a conscience, not really knowing what the results might look like or how we would achieve them. It's been a bibulous journey for sure, but what is even more enthralling is the challenge to make sure our main vision stands true. Wine with a conscience.
We've had a little time to reflect and thought it would be awesome to share with our fellow vin lovers on where we've gotten to so far with our carbon campaign.
We offset the carbon used in the delivery process of the wine by two ways and if our chums calculations are correct, then the deliveries should be carbon negative. WHOOP WHOOP! The first is by supporting the Shopify official program called 'Planet'. This is an incredible addition that works out the impact of your delivery and automatically charges us a small offset fee. This then gets put towards supporting projects such as 'Running Tide' (see https://www.runningtide.com for more awesomeness). These marvellous people utilise kelp microforests. These are distributed carbon buoys that utilize macroalgae such as kelp to amplify the natural carbon sink of the ocean. These kelp microforests are our planets most effective carbon removal system using only ocean currents, sunlight, and gravity. We found this totally mind-blowing. We've used this offset mechanic on over 900 orders to date, travelling over 112,000km to their destinations.
The second is by planting 1506 trees with our bonza partners @ ecologi.com. Over 1300 of these have landed in the mangrove planting in Madagascar. Mangroves are a small, coastal tree species that occur worldwide in the tropics and subtropics, and are particularly proficient at absorbing carbon and storing it in their extensive root systems underground. Carbon stored in mangrove forests is considered blue carbon, because it is stored on the coast. In addition to their excellent carbon sequestration abilities, mangroves provide strong flood and storm protection to the coastal area itself. 🌍 🌳
One of the best things we've also done is use 'Vangelina', our little electric van which carts around all our local deliveries within reach of C&T HQ. That's literally 1000's of miles with zero carbon emissions. Big shout out to our wonderful delivery hero Steve 👏🏻. And he's broken zero bottles to date… a better record than our courier partners 😅
Last but not least, we've also given our eco conscience vin lovers the opportunity to offset even more carbon. This choice goes towards helping offset the carbon of bringing a bottle of wine to life. Did you know the average bottle of wine has a carbon footprint of up to 1200g. This bodacious choice was made through our chums @ EcoCart. It's a simple click option in our cart page and has resulted in an equivalent of 4724 bottles being offset so far. Bravo!💪 🙌 🍷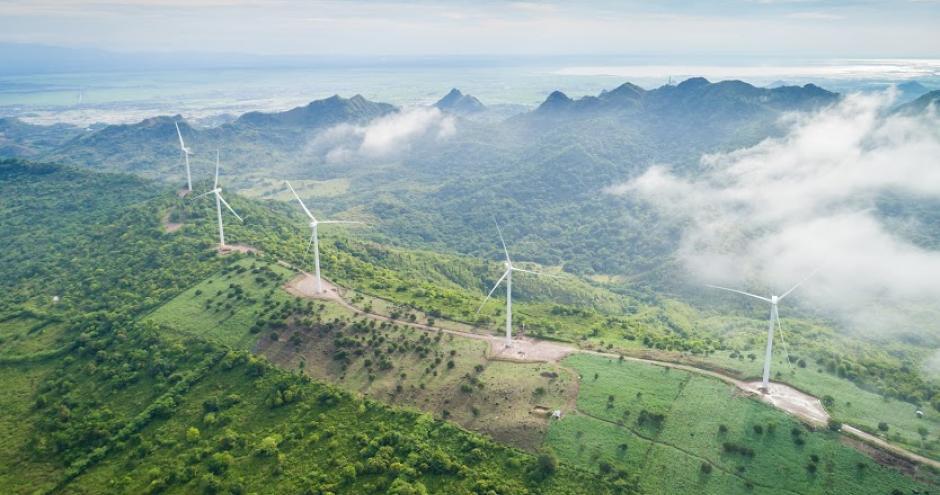 So what we can say is we've offset, planted or positively contributed to the following…
🌳 1536 trees planted 
🍷 4726 bottles offset
🚐 1000's of miles of zero carbon emissions
✅ Over 112,000km of orders offset
🌍 Over 5 tonnes of pure carbon offsetting
Whilst we've tried to add up the total impact of these separate contributions,         ( Rhod is still working on his abacus 😅 ) one thing we are sure of is that you can enjoy every sip with a slightly clearer conscience. But the battle is not won. We all need to do every little thing possible to win the war and thank our wonderful planet for producing such mind-blowingly delicious wine.
Below is a selection of our most bodacious lowest impact sustainable bottles.
Big Love
Rhod, Dom & Alex
*All the above figures come directly from our recorded data at our Partners at Shopify, Ecologi, EcoCart and Vangelina's mile clock. Peace, Love & Great Wine 🍷
---
Share this post
---
---
---
0 comment